OPINION: Hontiveros NOT liable for wiretapping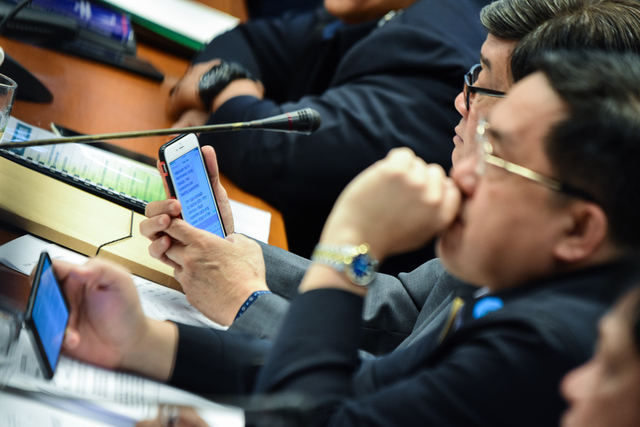 Rappler
wrote: "Former Negros Oriental Representative Jacinto "Jing" Paras said on Tuesday, September 12, that Senator Risa Hontiveros was liable for wiretapping for presenting during a privilege speech at the Senate a purported text exchange between a 'Cong Jing' and Justice Secretary Vitaliano Aguirre II." (Photo by Rappler)
Republic Act (RA) 4200 punishes wiretapping. RA 4200 "An Act to Prohibit and Penalized Wire Tapping and Other Related Violations of Private Communication and Other Purposes."
ADVERTISEMENT: Work from home! Be an online English tutor. Earn at least PHP100/hour.
Wiretapping occurs when any person, not being authorized by all the parties to any private communication or spoken word, to tap any wire or cable, or by using any other device or arrangement, to secretly overhear, intercept, or record such communication or spoken word by using a device commonly known as a dictaphone or dictagraph or dictaphone or walkie-talkie or tape recorder, or however otherwise described.
There are two (2) reasons why Senator Hontiveros has not committed the crime of wiretapping in this case:
[1] The law does not mentioned "photograph" as a means of tapping communication;
[2] The law contemplates "private communication" but Justice Secretary Aguirre, a public figure, openly used his phone with huge fonts in a public place, knowing there will be cameras around.