J. Caguioa: Probably impossible to protect WPS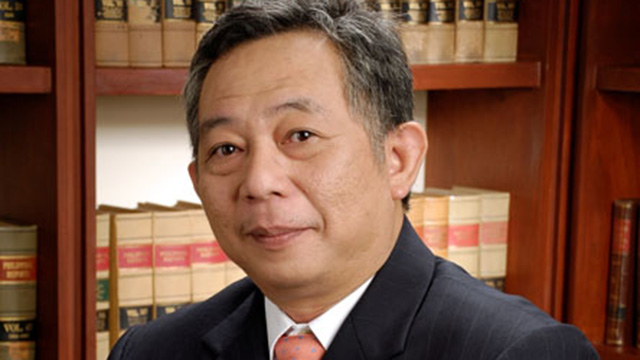 SOURCE: Tetch Torres-Tupas (2019). SC justices in a bind over petition to protect West Philippine Sea. July 02, 2019. https://newsinfo.inquirer.net/1136968/sc-justices-in-a-bind-over-petition-to-protect-west-philippine-sea#ixzz5sZZJS78x

Justices of the Supreme Court are in a bind over a petition asking them to compel the government to protect the West Philippine Sea. One justice even said they may be "asking for the impossible."
Fisherfolk from Palawan and Zambales want the high court to compel the government to run after Chinese vessels that intruded into the country in 2012, 2013 and 2014.
Counsels for the petitioners said they do not have the names of the people inside the Chinese vessels that allegedly intruded into the country's territory, but they have the names of the vessels.

"I am trying to understand exactly. I'm trying to understand the specifics and particulars of exactly what it is you want to happen […] to initiate criminal suits against these people in the vessels who did these things in 2012, 2013 and 2014?" Associate Justice Alfredo Benjamin Caguioa said.
One of the counsels for the petitioners, lawyer Andre C. Palacios said they are hoping this action "will create a deterrent against continuing violations in the Philippines' Exclusive Economic Zone."

"Are you not asking for the impossible?" Caguioa asked. "2012, 2013 and 2014 for these vessels that may no longer be there and you cannot even certify as a fact that they [vessels] are still there."
Associate Justice Francis Jardeleza added that the petition "fails to state a cause of action."

SOURCE: Tetch Torres-Tupas (2019). SC justices in a bind over petition to protect West Philippine Sea. July 02, 2019. https://newsinfo.inquirer.net/1136968/sc-justices-in-a-bind-over-petition-to-protect-west-philippine-sea#ixzz5sZZJS78x

PHOTO: https://www.rappler.com/newsbreak/iq/119912-supreme-court-associate-justice-alfredo-benjamin-caguioa