Law to allow civil service exam passers to use 'CSE' suffix
It is hereby proposed that a bill be passed by Congress and signed by the President into law, allowing and mandating the recognition of being a civil service eligible as an accepted title for those who have passed the
professional level of the career service examination
(CSE), which is more commonly known as the civil service exam, administered by the Civil Service Commission (CSC), also further recognizing such status of having passed the CSE as an academic achievement for any and all purposes, and finally, allowing and mandating recognition of the name suffix, "CSE," to be used by said passers, meaning "
certified service eligible
."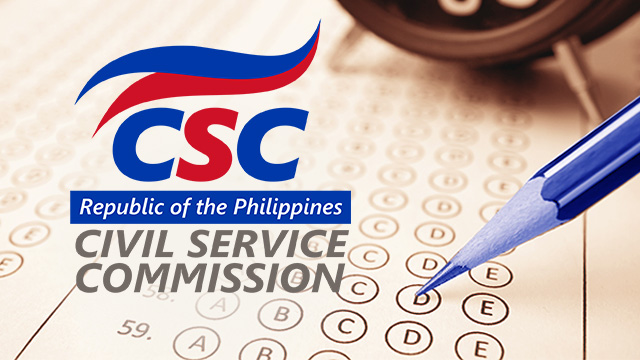 For example, Mr. Juan X. Dela Cruz, who has passed said professional-level CSE, will be allowed to use the name "Mr. Juan X. Dela Cruz, CSE." In other words, those who passed lower levels of CSE (non-professional) are not entitled to avail of this proposed law. Also, this shall not be available to those who did not actually take and pass the CSE, such as but not limited to those granted by law eligibility due to latin honors.
The purpose of this proposed law is to recognize the academic proficiency and intellectual prowess of those who have passed the CSE which is one of the most difficult examinations in the Philippines. Although private companies should not be compelled to use this as a measure or criterion in hiring their employees, proper and adequate recognition will be given to those very few who have actually hurdled said examination and achieved a passing score of at least 80.00%. Moreover, since many undergraduate programs have no vertical licensure or board examinations, compared with, e.g., the education program which has a licensure examination for professional teachers, the CSE can serve as the catch-all licensure/eligibility examination for such non-board undergraduate programs, thereby encouraging more and more Filipinos to take the CSE.
It is time to give, as already mentioned, proper and adequate recognition to CSE passers who are actually members of the academically-inclined workforce of the Philippines. By allowing them to use the suffix "CSE" and by giving them the needed acknowledgment, their morale will be boosted and their having taken and passed the CSE will mean more to them and the people around them.