Atty. Kapunan sued by UST law dean for libel, seeks P120M in damages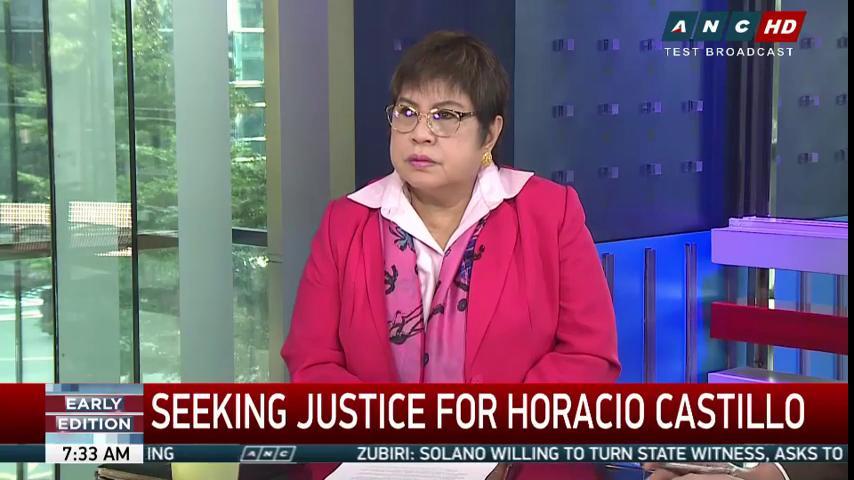 By: Marlon Ramos - Reporter / @MRamosINQPhilippine Daily Inquirer / 07:23 AM October 09, 2017: The University of Santo Tomas law dean, Nilo Divina, has brought two separate libel suits against lawyer Lorna Kapunan, alleging that she has maligned his reputation by linking him to the fatal hazing of Horacio Castillo III, a freshman law student of UST, and for making public a disbarment case that has been filed against him and 20 of his law firm associates.
In the complaints he filed in the prosecutor's office of Manila and Quezon City, Divina sought a total of P120 million in damages from Kapunan, who he said had also made stinging remarks against him in the media regarding the failed impeachment attempt against Commission on Elections (Comelec) Chair Andres Bautista.
"Due to the malicious public imputations made by respondent, I suffered and continue to suffer irreparable damage to my reputation, honor and good standing in the academe, legal and business community, as well as in the eyes of the general public," Divina said in the complaint he filed in the Quezon City prosecutor's office.
Kapunan declined to comment, saying she had yet to read the two complaints.
She is the primary counsel of the Comelec chief's estranged wife, Patricia Bautista, and Castillo's parents, who had lodged a murder complaint in the Department of Justice against members of Aegis Juris, the UST fraternity that counts Divina among its members.
Divina included Patricia Bautista as respondent in one of the libel suits, alleging that she and Kapunan announced the disbarment complaint that the Comelec chief's wife lodged against Divina and 20 other lawyers of the Divina law firm in the Supreme Court.
Patricia Bautista has claimed that the UST law dean had given commissions to the Comelec chief for referring clients to Divina Law firm.
Divina also accused Kapunan and Patricia Bautista of violating Section 7 of Republic Act No. 10175, or the Cybercrime Prevention Act of 2012, as Kapunan's interview on ABS-CBN was also posted on the television network's website.
"Respondent, in one fell swoop, has tarnished the good name I have scrupulously built through hard work and good deeds over the years with her inane and fabricated allegations," Divina said, referring to Kapunan. (Read more:
http://newsinfo.inquirer.net/936532/ust-law-dean-sues-lawyer-for-libel-seeks-p120m-in-damages#ixzz4uyiEfalU
Follow us: @inquirerdotnet on Twitter | inquirerdotnet on Facebook) (Photo by
ANC
)