Failed the bar twice; now, she's a lawyer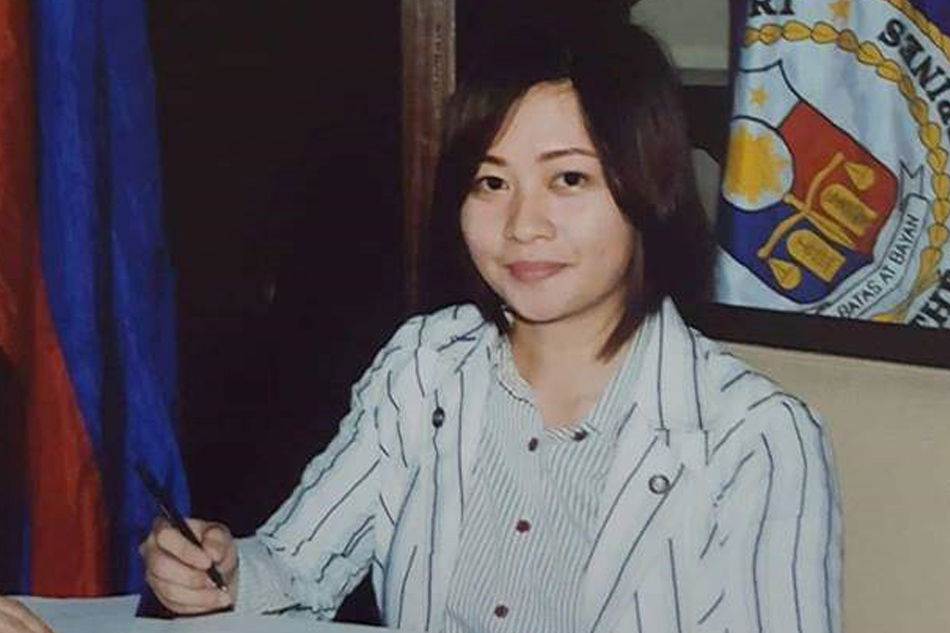 SOURCE:
Anna Gabrielle Cerezo (2018). How this lawyer survived two failed tries before finally passing the Bar. Posted at Nov 03 2018 03:10 PM | Updated as of Nov 03 2018 06:12 PM. https://news.abs-cbn.com/life/11/03/18/how-this-lawyer-survived-two-failed-tries-before-finally-passing-the-bar
After years of toiling in law school, every graduate must first ace arguably the hardest test in the Philippines before dawn rises on their dreams. Let us learn from what this lady lawyer experienced before finally getting her license to practice law.
While the Bar examination is known to be a back-breaking feat in itself, the true challenge lies in the hectic years spent swapping sleep for another page of a verbose case.
Law schools are notoriously known to be grounds where only toughest and most determined survive -- let alone thrive.

The daily grind for students consists of countless readings, shuddersome professors, nerve-wracking recitations, and pressure-packed written exams.

But Norhanna Pangandaman-Paporo believes it is the academe's brutal nature that equipped her with the knowledge and skills she needed to pass the Bar examination.

"The first time I took the Bar was in 2014. I did self-review thinking I knew everything... I was confident because some of my classes told me I had a good head," she recalled.
While prepared, her journey was perhaps more grueling than full-time students. It is a known fact in legal circles that finding enough time to finish reading dozens of cases to avoid being humiliated during recitation is difficult enough, Pangandaman-Paporo also had to dedicate a good number of hours to raise her family. And to afford both endeavors, she had to also allocate a chunk of her time for work.

"I was still working at a government agency when I went back to law school. Since our office was strict, I had to study only at 10 p.m. to 12 midnight. Then before I come to class, I had to read some of my materials," she recalled.

She also eventually had to work part-time as a research analyst for a Canadian company and teach English for a Japanese company to make ends meet.

Despite already losing sleep over her jobs, the part-time law student still faced a very tight budget and had to heavily rely on the free case digests, reviewers, and other materials available online.

"I could not afford to buy law books and make photocopies for all the required cases," she explained.

Despite threading a rockier path, she was among the lucky few who survived and graduated with pride.

After years of hard work and sacrifice, it was natural that Pangandaman-Paporo could not forget the day the Bar results came out. Come the big day, the hopeful attorney-to-be went through the list of passers only to find her name missing from the coveted list.

She flunked the exam and her world collapsed.

She wept and promised herself she would never take the exam again.

"I cried a lot. I thought it was the end of me," she explained.

As prepared as Pangandaman-Paporo was academically, at the time of the exams, her mind was "never at ease." She was also busy doubting aspects in her personal life.

"Because of my marital and personal problems, I lacked focus. I questioned my self-worth," she explained.

Not long after, despite her vow to put her dreams behind, Pangandaman-Paporo gathered enough courage to retake the exam the following year.

"I took the Bar in 2015. I was already 6-months pregnant when I submitted my petition," she said.

Come November, her second attempt was even more unforgettable.

During the second pre-week, instead of hacking through reviewers, the aspiring lawyer found herself standing on a chair, staring at a rope she tied on the ceiling of her rented apartment.

The same marital and personal problems that stole the Bar from her in 2014 was about to take her. She was going to hang herself.

"I felt horrible. I was suicidal during my second take of the bar. I had postpartum depression, which none of my family members, not even my husband dared to understand," she remembered.

As Pangandaman-Paporo was contemplating ending her life at the edge of where she stood, her phone rang.
"It was a dear friend," she recalled.
The mother of three answered the phone to say goodbye and to request her to watch over her kids back home in Cagayan de Oro.
Thankfully, her friend convinced her not only to step back, but inspired her not to lose hope of achieving her dream of becoming a lawyer and to live her life to the fullest as well.
"I stopped. I sat on the chair where I stood moments before and went into deep thinking," she narrated.
"During that phone conversation, she made me realize all the possibilities that may result from my planned suicide... that whether I like it or not, it would forever leave a scar on my childrens' soul," the mother of three said.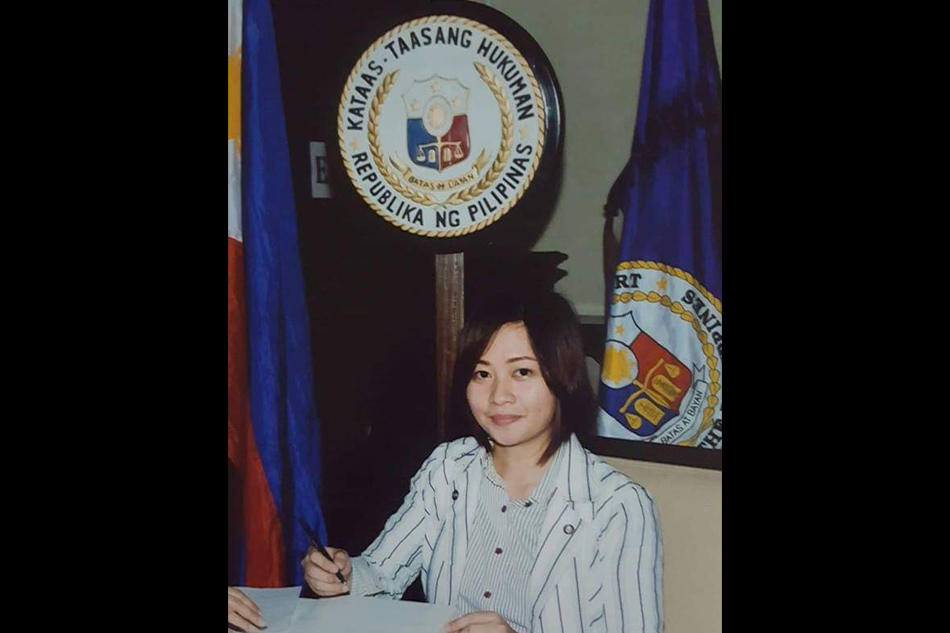 With her friend's help, Pangandaman-Paporo made it to the second Sunday. But after taking the test, the examinee decided not to push through with the remaining two exams.
With the intense demands of law school and the Bar examinations, it is not uncommon for attorney wannabees to neglect the non-academic aspects of their life.
Pangandaman-Paporo realized the importance of mental health from her experience during the previous examinations and vowed not to make the same mistakes.
The following year, the hopeful lawyer decided to skip the "NovemBar." Her father had recently passed and she believed the emotional toll might hinder her from performing her best -- yet again.
After subsequent life-turning events, the still-hopeful lawyer learned to equally prioritize her mental and emotional well-being with her books.
For her, turning to Allah and offering salah (or prayer) and meditation is her way of coping with her stress. She strengthened her faith and prayed the All Mighty would shield her from the "worries and pains" which she admitted hampered her performance in 2014 and 2015 Bar examinations.
"Mental health is important. Whenever I feel depressed, I turn to Allah by praying and I read the Qur'an. I am not a devout Muslim, but I do believe that every time one feels depressed due to challenges of life, he or she has to turn to the Almighty, the Creator of mankind," she said.
Another year passed and the aspirant was employed at the Commission on Audit.
"I thought it was a big sign from Allah. I told my bosses of my plan to take the Bar that year. They were very supportive of me," she said.
This time, however, the aspirant did things differently.
Aside from being confident with her academic competence, she knew her mindset, emotional well-being, and personal matters also had to be at their best.
"Keep your feet grounded. Never underestimate yourself, but do not be too full of yourself," she said.
"I told myself that even if nobody believed in me, I should believe in myself. I would tell and remind myself to do good to everyone around me even if they have forsaken me. I should leave all the excess baggage and believe in myself and Allah," she continued.
She attended a few review classes but due to her busy schedule, she mostly focused on the materials her friend gave her.
Pangandaman-Paporo flew to Manila with only P5,000 in her pocket, ready to take the Bar exam the third time.
"I told myself that it would be my last Bar and hoped to pass it," she recalled.
She created a scheduled that focused on honing her greatest weakness -- herself.
"I would like to stress that I did not pressure myself in taking the Bar. I told myself that law school already equipped me with the knowledge I need for the Bar. Cramming during pre-week would not do me any good. I should instead turn to Allah, do good to everyone, and have only positive vibes," she reiterated.
From Mondays to Wednesdays, she did nothing but watch YouTube and chat with her loved ones. On Thursdays and Fridays, she reviewed. On Saturdays, she rested and, of course, on the Bar Sundays, she gave her all.
What she did not forget in all those days was to ask guidance from Allah.

"In all those times I prayed so hard to Allah," she emphasized.

The day the results were scheduled to come out, Pangandaman-Paporo decided to stay home. She called her boss and asked to go on leave.

She surrounded herself with the ones who inspired her to keep fighting and dreaming.

"I stayed at home with our kids. I cooked food for my kids and for our pets (dogs and cats). I told them I would be a lawyer that day," she recalled.

As she sat with her kids on that day, she stopped dreaming because, at last, dawn has risen for Attorney Norhanna Pangandaman-Paporo.

Her name finally made it on the list.

SOURCE: Anna Gabrielle Cerezo (2018). How this lawyer survived two failed tries before finally passing the Bar. Posted at Nov 03 2018 03:10 PM | Updated as of Nov 03 2018 06:12 PM. https://news.abs-cbn.com/life/11/03/18/how-this-lawyer-survived-two-failed-tries-before-finally-passing-the-bar