Topnotcher reveals bar exam secret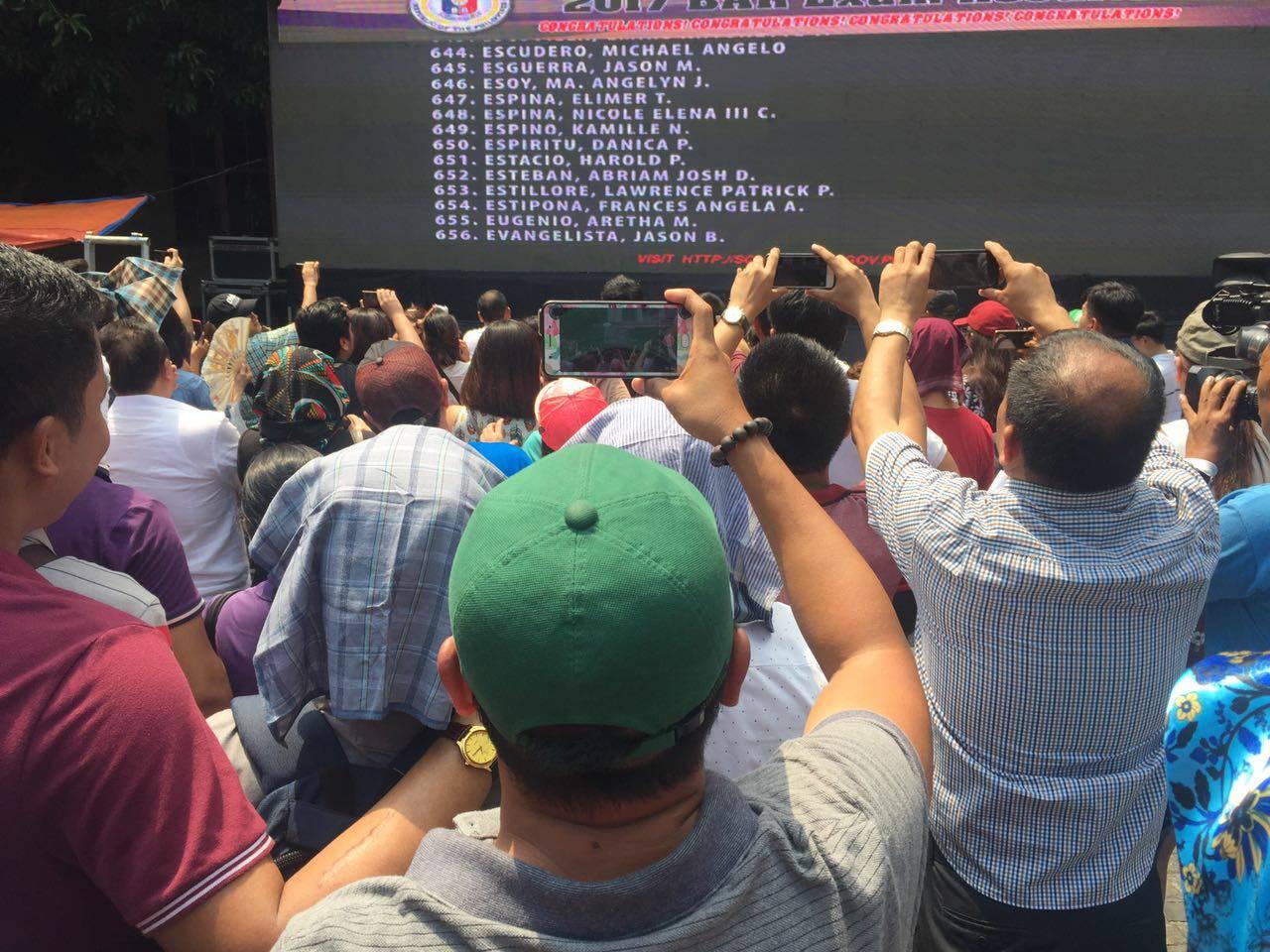 Malimban said his real secret was answering straight to the point. "I omitted unnecessary words that did not mean anything at all to merit a score."
Below is an article by the Philippine Star, published in 2007. Read more at https://www.philstar.com/headlines/2007/04/05/393191/secret-his-success-prayers-lots-prayers#eMm30UiafSDQAyC3.99.
For Noel Neil Quaño Malimban, the
2007 bar topnotcher
from the University of the Cordilleras (UC), the secret of his success is no secret at all.
"It was prayers, prayers and lots of prayers,"
said the 31-year-old Baguio native, now perhaps the most popular lawyer here, who never dreamt of topping the "hardest" examinations in the country.
"There is no formula," Malimban said. "It was God's grace." He added that his only advantage over other examinees "was that I prayed more and I did it."
A devout Catholic, Noel frequented the Manaoag Shrine in Pangasinan before and after the grueling four-week examinations in September.
He and his girlfriend - now lawyer Ronda Doctor - also went to Quiapo Church and Manila Cathedral before and after the examinations.
Ronda, Malimban's girlfriend of eight years from Tabuk, Kalinga, also relied heavily on prayer.
For UC College of Law dean Reynaldo Agranzamendez, Malimban's success "demonstrates that our achievement in 1998 was no accident."
Atty. Janet Abuel shocked the Philippine law community when a student from what was then described as "little school outside Manila" topped the bar eight years ago, the first time UC achieved the feat.
But Agranzamendez said UC had always been excelling in the bar. Some of its outstanding graduates are: noted human rights lawyer Arthur Galace who was third in the 1976 bar exams; former police general Prospero Olivas who placed 10th in 1961; former Baguio congressman Honor Aquino, 10th in 1963; and Lyssa Pagano who also placed 10th in 1995.
"The
Janet Abuel phenomenon
was no fluke at all," Agranzamendez beamed with pride. "It is the real thing," adding, "our law faculty, pound for pound, is the best among law schools outside Metro Manila and perhaps in the Philippines."
This achievement, he said, was "a testimony of the capability of our students because the moment we release them for the bar, we know they are ready."
UC law students take the bar seriously, he said. "If our students fail, we fail. If they top, we top."
Malimban echoed this sentiment, giving credit right back to his alma mater. "It is a well-established institution. Without it, I would not have achieved this," he said.
He admitted though that he was inspired by Abuel's example in the 1998 bar. "She inspired me (and all of us from UC)."
Jesus Benjamin Salvoza, chairman of the board of UC, said that from small and noble beginnings in 1946, the then Baguio Colleges and later Baguio Colleges Foundation made a name as a law school that could compete with the best law schools in Manila.
Now, whenever bar examinees pass by a logo of UC in Taft Avenue during the bar examinations, they know that a topnotcher came from there.
Now there are two, Salvoza said.
Salvoza admits that UC, compared to Metro Manila schools and universities, has meager resources.
"But our capabilities are making waves in the national level," he said. "We have evolved through the years into an institution that is matching the performance of the Philippines' finest universities."
This time, Salvoza said, "we have no more inferiority complex with schools in Manila."
Bar secret untold
Malimban said his real secret was answering straight to the point. "I omitted unnecessary words that did not mean anything at all to merit a score."
He tried to answer each question in one page. "That was what our reviewers told us."
He attributed this technique to Agranzamendez, who emphasized during their review classes to go straight to the legal basis.
Salvoza added that they are instilling among their students three important skills "mastery, articulation and study habits."
For Malimban, he said he read and reread his books, which he kept within arm's reach. He took breaks when needed and returned to his books after recharging.
Malimban, already an accomplished accountant who also placed 14th in the 2000 CPA board exams, now has the pick of career options.
Agranzamendez offered him a teaching post at UC College of Law. An accounting firm in Manila also called but Malimban said he is "keeping his options open."
No law firm has contacted him yet. "I have to wait for other offers," he said with a smile.
He is considering the teaching job at UC, a profession he loved while taking up law. He taught for five years at the Baguio City CPA Review Center, where he lost his timidity and gained self-confidence to speak in public.
From a shy boy from Slaughter Compound barangay in Baguio, Noel has become a lawyer beaming with confidence. "I honed my speaking skills while I was teaching," he said.
Malimban later admitted he may try Manila where there are more opportunities.
In between the formal press conference at the UC, Malimban and Ronda - who was also in the room - were asked about their plans.
Queried about why they haven't married yet, Doctor said they first wanted to become lawyers, leaving open the possibility they will tie the knot soon.
Salvoza expects UC to receive more enrollees thanks to Malimban's success. "We have to devise means to accommodate the influx, like after Attorney Abuel when so many came to us." That may include having two shifts for law classes.
"The effect is tremendous," he admitted, but quickly added, "it is tremendous in the positive way."
SOURCE:
Artemio Dumlao (2007). Secret of his success: Prayers, lots of prayers. April 5, 2007 - 12:00am. https://www.philstar.com/headlines/2007/04/05/393191/secret-his-success-prayers-lots-prayers