Applying res judicata on merits of judgment
Res judicata literally means "a matter adjudged; a thing judicially acted upon or decided; a thing or matter settled by judgment."[1] Paragraphs (b) and (c) of Section 47 of Rule 39 of the Rules of Court state the doctrine of res judicata:
SEC. 47. Effect of judgments or final orders. - The effect of a judgment or final order rendered by a court of the Philippines, having jurisdiction to pronounce the judgment or final order, may be as follows:



x x x x

(b) In other cases, the judgment or final order is, with respect to the matter directly adjudged or as to any other matter that could have been raised in relation thereto, conclusive between the parties and their successors in interest by title subsequent to the commencement of the action or special proceeding, litigating for the same thing and under the same title and in the same capacity; and

(c) In any other litigation between the same parties or their successors in interest, that only is deemed to have been adjudged in a former judgment or final order which appears upon its face to have been so adjudged, or which was actually and necessarily included therein or necessary thereto.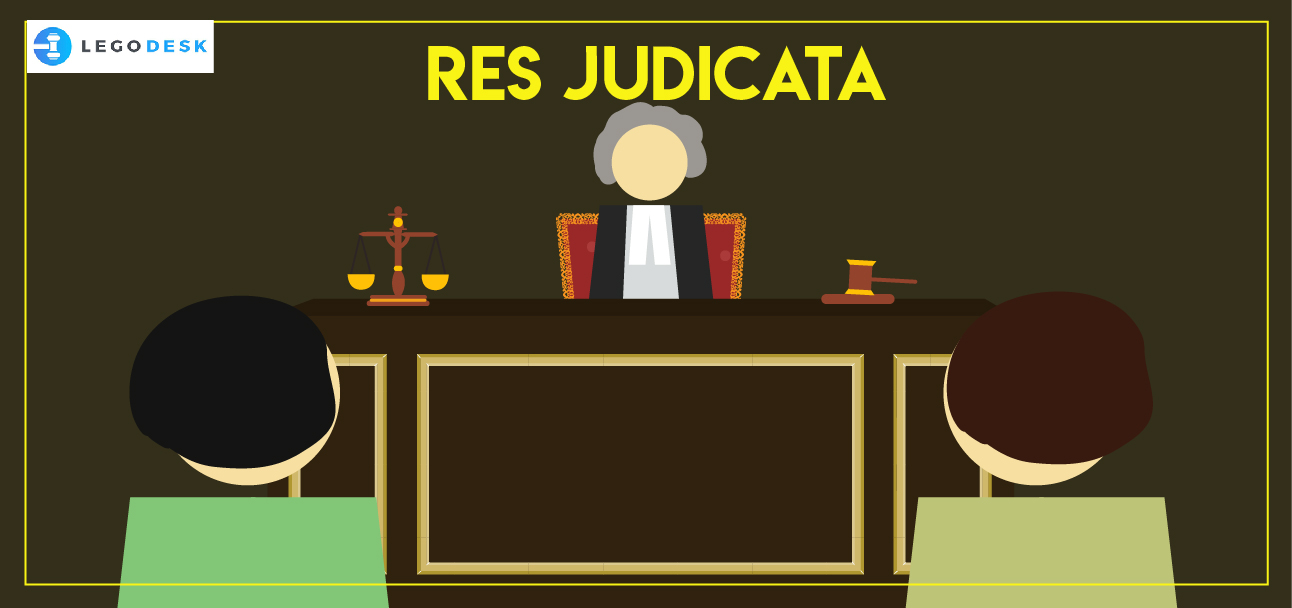 Based on the afore-cited provisions, res judicata comprehends two concepts: (1)
bar by former judgment
, and (2)
conclusiveness of judgment
.
"For res judicata to serve as an absolute bar to a subsequent action, the following requisites must concur: (a) the former judgment or order must be final; (b)
the judgment or order must be on the merits
; (c) it must have been rendered by a court having jurisdiction over the subject matter and parties; and (d) there must be between the first and second actions, identity of parties, of subject matter, and of causes of action. When there is no identity of causes of action, but only an identity of issues, there exists res judicata in the concept of conclusiveness of judgment. Although it does not have the same effect as res judicata in the form of bar by former judgment which prohibits the prosecution of a second action upon the same claim, demand, or cause of action, the rule on conclusiveness of judgment bars the relitigation of particular facts or issues in another litigation between the same parties on a different claim or cause of action."[2]
Moreover, the second element evokes that the res judicata doctrine applies only when a judgment on the merits is finally rendered on the first complaint. The term "merits" has been defined as a matter of substance in law, as distinguished from matter of form; it refers to the real or substantial grounds of action or defense as contrasted with some technical or collateral matter raised in the course of the suit.[3] Thus, a judgment on the merits presupposes that trial has been conducted, evidence presented, and issues sufficiently heard and passed upon. It is a judgment rendered after a determination of which party is right, as distinguished from a judgment rendered upon some preliminary or formal technical point.[4] Stated differently, a judgment is "on the merits" when it amounts to a legal declaration of the respective rights and duties of the parties, based upon the disclosed facts and upon which the right of recovery depends, irrespective of formal, technical or dilatory objectives or contentions.[5]
---
[1] Spouses Torres v. Medina, 629 Phil. 101, 111 (2010).
[2] Rep. of the Phils. v. Mangotara, 638 Phil. 353, 466 (2010); emphasis supplied.
[3] Luzon Development Bank v. Conquiffa, 507 Phil. 509, 527 (2005).
[4] Cruz v. CA, 369 Phil. 161, 172 (1999).
[5] See Sta. Lucia Realty and Development, Inc. v. Cabrigas, 411 Phil. 369, 390-391 (2001).