No criminal liability for hazing because of pre-existing heart condition?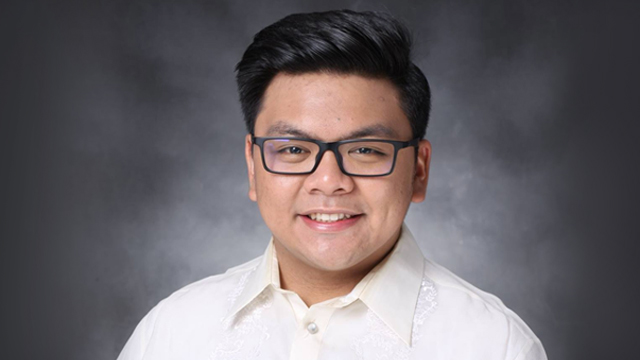 Law students have shared their ideas on how to answer this question. Listed below are Project Jurisprudence' personal picks. This list has been arranged randomly. It does not follow any order of importance, correctness, etc.
[1] Jonathan Maximo Juan
answers, "No. Anti-hazing law prohibits physical maltreatment. Hence, the accused are still liable for such special law. But with regards to the death of atio, the proximate cause should be first determined.. taking into consideration various evidences such as autopsy, previous heart ailments, witnesses, object evidences,etc."
[2] Jose T. Peralta III
answers, "Even if the heart condition is the direct cause of death and not the beating, the proximate cause that may have triggered that pre-existing heart condition is the hazing itself."
[3] Randolph Jon Guerzon
anwers, "In the prosecution of hazing, death is not an element. It merely "aggravates" the offense. So whether or not namatay siya and for whatever reason, for as long as the elements of the crime are proven then they shall be liable for the offense charged."
[4] Bono Bermundo Diaz
answers, "[Yu]ng hazing ang pinepenalize nung aforementioned act. So extra nalang yung pagkamatay. Para bang negative pregnant nangyari sa statements nila. "Oo hinaze namin sya pero di yun ang dahilan ng pagkamatay."
[5] Stephanie Reyes Go
answers, "No. According to Section 4 of RA 8049 or the Anti-Hazing Law "If the person subjected to hazing or other forms of initiation rites suffers any physical injury or dies as a result thereof, the officers and members of the fraternity, sorority or organization who actually participated in the infliction of physical harm shall be liable as principals."
News written by Ina Reformina
: Law freshman Horacio "Atio" Castillo III may have died of a pre-existing heart condition and not hazing, suspect John Paul Solano said Tuesday in answering murder and other charges filed against him before the Department of Justice (DOJ).
This even as an autopsy had found that Castillo, 22, died of massive injuries consistent with hazing when he went through Aegis Jvris fraternity initiation rites in September.
In his counter-affidavit, Solano, also a medical technologist, pointed out that a medico legal report showed that Castillo had hypertrophic cardiomyopathy (HCM), a condition that increases the risk of heart failure.
"HCM could not have been caused by hazing or any physical activity. Patients with HCM have an increased risk for cardiac failure. If it is true that Horacio died of cardiac arrest, the death of Horacio is not due to hazing but of cardiac arrest due to his HCM," said Solano.
He added that the medico legal report showed that the student's heart was "grossly enlarged" -- a detail, he said, the complainants and the Manila Police District "conveniently omitted" to "cover up the fact that the death of Horacio was brought about by cardiac failure due to his HCM and not due to hazing."
Horacio Castillo Jr., the victim's father, meanwhile refuted Solano's claims, saying "blunt trauma" caused his son's death.
"What led to my son's death is because of blunt trauma, meaning, coming from hazing; that caused extreme pain and suffering to my son," the elder Castillo said.
"He (Solano) is not a doctor, he's a medical technologist. Get a cardiologist to explain [my son's heart condition]," he added.
A University of Santo Tomas student, Castillo told his parents that he would be attending initiation rites of the Aegis Jvris fraternity last Sept. 16 but never made it home.
He succumbed to heart attack due to "massive injuries" he sustained in initiation rites. It was Solano who rushed him to the hospital on the morning of Sept. 17, but was declared dead upon arrival.
Castillo's death again put the spotlight on fraternities and their culture of hazing, prompting a Senate inquiry aimed to strengthen the anti-hazing law.
Solano, who is facing charges of murder, robbery, and violation of the anti-hazing law, had identified in a Senate executive session several fraternity brothers present at the initiation rites and how he was called to respond to a "half-dead" Castillo that Sunday morning.
His testimony was revealed in a public Senate hearing last week. (
Written by Ina Reformina, ABS-CBN News. "Atio died of pre-existing heart condition, not hazing: suspect" Posted at Oct 24 2017 08:35 PM
)