COA's liability for Duque's emotional distress?
May the Commission on Audit (COA) be sued and held liable for Department of Health (DOH) Secretary Francisco Duque's alleged suffering and emotional distress as a result of COA's flagging of irregular, unnecessary, and excessive DOH funds?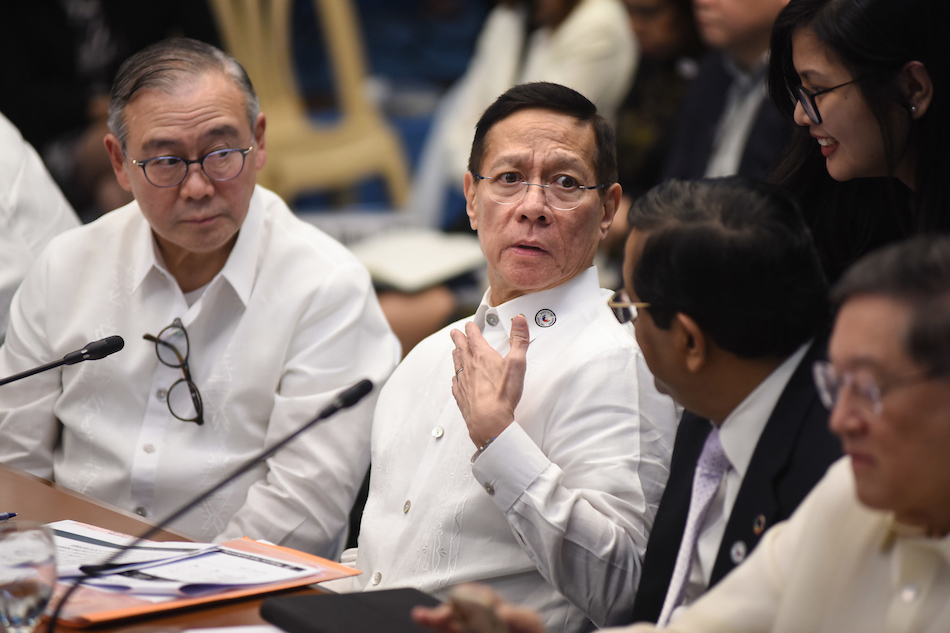 In a hearing conducted virtually by the House committee on public accounts on Tuesday, August 17, 2021, Duque said he had been "sleepless" since the COA's report on the agency invited public scrutiny and condemnation.
"Mula noong Wednesday (August 11) na lumabas po ito, hindi na po ako nakakatulog. Ang mga kasama kong mga opisyal sa DOH, hindi na rin halos nakakatulog. Bakit, 'ka ninyo? Sa kahihiyan. We were bloodied and bludgeoned with this issue," Duque said. (Since Wednesday, when this report came out, I haven't been able to sleep. My colleagues at the DOH have barely slept. Why, you ask? Because we were shamed, we were bloodied and bludgeoned with this issue.)

"Winarak na ninyo kami eh. Winarak na ninyo ang dangal ng DOH. Winarak ninyo ang lahat ng mga kasama ko dito," Duque added, his voice breaking. (You've destroyed us. You've destroyed the honor of the DOH. You destroyed all my colleagues here.)
"Emotional distress" means any highly unpleasant mental reaction such as extreme grief, shame, humiliation, embarrassment, anger, disappointment, worry, nausea, mental suffering and anguish, shock, fright, horror, and chagrin.[1] "Severe emotional distress," in some jurisdictions, refers to any type of severe and disabling emotional or mental condition which may be generally recognized and diagnosed by professionals trained to do so, including posttraumatic stress disorder, neurosis, psychosis, chronic depression, or phobia.[2] The plaintiff is required to show, among other things, that he or she has suffered emotional distress so severe that no reasonable person could be expected to endure it; severity of the distress is an element of the cause of action, not simply a matter of damages.[3]
Reading Duque's recent statements regarding COA's flagging of irregular, unnecessary, and excessive DOH funds, it can be said that he might be experiencing some emotional distress. Assuming he decides to file a suit against COA because of his emotional distress, will the action prosper?
The answer is no. COA is an independent constitutional commission established by the Constitution of the Philippines. Under our Constitution the principle of immunity of the government from suit is expressly provided in Article XVI, Section 3 and it applies to the State, especially to the Government of the Republic of the Philippines and its constitutional branches and bodies.
The principle of immunity from suit is based on the very essence of sovereignty, and on the practical ground that there can be no legal right as against the authority that makes the law on which the right depends. It also rests on reasons of public policy — that public service would be hindered, and the public endangered, if the sovereign authority could be subjected to law suits at the instance of every citizen and consequently controlled in the uses and dispositions of the means required for the proper administration of the government.[4] Since COA has the primary function to examine, audit and settle all accounts and expenditures of the funds and properties of the Philippine government and since COA is exercising a sovereign function in the performance of these duties, it is immune from suits. COA's works and services to the public will be hampered if it is subjected to lawsuits. Hence, Duque's hypothetical lawsuit against COA for emotional distress will fail.
It must be noted, however, that suability is different from liability.[5]
---
[1] See 38 Am. Jur. 2d § 15 citing cases. See also D. Givelber, The Right to Minimum Social Decency and the Limits of Evenhandedness: Intentional Infliction of Emotional Distress by Outrageous Conduct, 82 Col. L. Rev. 42 (1982).
[2] Id.
[3] Id.
[4] https://www.projectjurisprudence.com/2018/05/the-concept-of-state-immunity-royal.html.
[5] https://www.projectjurisprudence.com/2017/05/up-v-dizon-gr-no-171182-august-23-2012.html.